Orchi

Vit

- sales outlets

Orchi

Vit

still looking for distributors
Trade visitors Fair 2014 on 27 and 28 September 2014
Garten- und Zooevent, D 34121 Kassel, Damaschkestr. 55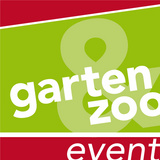 Admission: Trade visitors
Access Permitted to Gardening & Zooevent is only the specialized trade in the garden and Zoobereich (retail, wholesale and mail order, the manufacturer).
Admission is free.
Access legitimacy:
With one of the following documents, you can identify themselves as a trade visitor:
Correctly completed invitation card, Business registration, Commercial register extract.
No access for the general public