Site Notice

Information in accordance with § 5 TMG:

HESI Plantenvoeding B.V.
Edisonstraat, 11-17
6372 AK Landgraaf
The Netherlands

KVK#: 140 88 464
BTW: NL 815905191 B01

Represented by:
H. IJpelaar
S. Winkler
Contact:
| | |
| --- | --- |
| Telephone: | 0031 45 5690420 |
| Telefax: | 0031 45 5690421 |
| E-Mail: | orchivit@orchidsfertilizer.com |
Quelle: eRecht24, Rechtsanwalt für Internetrecht Sören Siebert
Disclaimer of liability:
Liability for content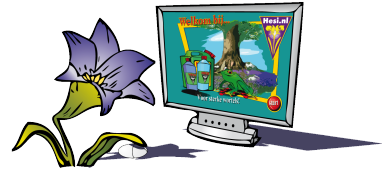 The contents of our pages were created with great care. However, we cannot assume liability for the correctness, completeness and topicality of the contents. As a service provider, we are responsible according to § 7 Paragraph 1 TMG for our own content on these pages under the general laws. Pursuant to §§ 8 through 10 TMG, however, we are not responsible as service providers to monitor transferred or stored information of third parties or to research circumstances that suggest an illegal activity. Obligations to the removal or blockage of the use of information according to the general laws remain unaffected thereby. Any liability in this respect, however, is incurred only from the moment that knowledge of the specific breach of law is obtained. These contents will be immediately removed upon discovery of any corresponding infringements.
Liability for Links
Our service offers links to external web pages of third parties, over whose content we have no influence. As a result, we cannot assume any responsibility for these external contents. With regard to the contents of the linked pages, the respective offerer or operator is always responsible for such sites. The sites linked were checked for possible violations of the law at the time of the creation of the link. Illegal contents of external links were not identifiable at the time of linking. Permanent checking on the content of the linked pages is not reasonable without precise evidence for an infringement of the law. As soon as we become aware of a legal violation, we will remove such links immediately.
Copyright
The contents and works on these pages created by the site operator are subject to German copyright law. Duplication, processing, distribution and any kind of exploitation outside the limits of copyright require the written consent of the respective author or creator. Downloads and copies of these pages are permitted only for private, non-commercial use. Insofar as the content is not created by the operator, the copyrights of third parties are respected. In particular, contents of third parties are marked as such. Nevertheless, if you should become aware of a copyright infringement, we ask for an appropriate notice. As soon as we become aware of a legal violation, we will remove such contents immediately.

Data Protection
Use of our website is usually possible without providing personal information. Insofar as personal data are collected on our site (e.g. name, address or e-mail addresses), this will always be on a voluntary basis as much as possible. No personal data will be forwarded to any third parties without your express consent.
We draw your attention to the fact that data transmission over the Internet (e.g. when communicating by e-mail) may involve gaps in security. Complete protection of data from interception by third parties is not possible.
The use of published contact data by third parties for sending unsolicited advertisements and information materials is hereby expressly excluded. The site operators reserve the right to take legal action in case of unsolicited advertising, such as spam e-mails.
On this website, abnormally-tracker.de data are collected for optimization purposes and cached by the service. Based on these data completely anonymous evaluations are offered to improve the offer of this website. The data stored by abnormally-tracker.de data do not permit profiling and can not identify visitors personally, but merely reflect the technologies used (browser, resolution, etc.) and the frequency of visits. The collection of this information may be contradicted on anormal-tracker.de/widersprechen.php with effect for the future.
Data protection policy for the use of Facebook plugins -(Like-Button)- Facebook plugins can be found here:
http://developers.facebook.com/docs/plugins/.
When you visit our pages, a direct connection between your browser and the Facebook server is made using a plugin. Facebook receives the information that you have visited our page with your IP address. If you click the Facebook "Like" while you are logged on into your Facebook account you can link the contents of our pages to your Facebook profile.
Facebook can thereby correlate your visit to our site with your user account. We point out that as provider of the site, we have no knowledge of the content of the transmitted data or its use by Facebook. You can find further information on the data protection policy of Facebook under http://en-gb.facebook.com/policy.php
If you do not want Facebook to be able to match the visit to our pages to your Facebook user account, please log out of your Facebook user account.

Data protection policy for use of Twitter
Functions of the Twitter service are integrated on our website. These functions are provided by the Twitter Inc., Twitter, Inc. 1355 Market St, Suite 900, San Francisco, CA 94103, USA.
Through the use of Twitter and function of "re-tweet", the web pages you visit will be linked to your Twitter account and made known to other users. This data is also transmitted to Twitter.
We point out that as provider of the site, we have no knowledge of the content of the transmitted data or its use by Twitter. You can find further information on the data protection policy of Twitter under http://twitter.com/privacy.
You can change your data protection settings on Twitter in the account settings under http://twitter.com/account/settings.
Quellenangaben: eRecht24 Disclaimer, Facebook Datenschutzerklärung, Datenschutzerklärung Twitter